Growing Canadian
Snow Sports
Mackenzie Investments is driven to provide investors with the confidence to fulfill their dreams. As an official sponsor of Snow Sports Canada, Mackenzie Investments supports Canadian snow sports athletes all the way from the grassroots to the pinnacle of professional competition – ensuring the growth of snow sports in Canada now and into the future.
We Own Snow
Snow sports have a long history in Canada of linking families and communities. Mackenzie Investments has proudly played a role in strengthening such bonds throughout its history. It is an honour to stand behind the best and brightest and encourage those taking their first strides. Learn more about our snow sports sponsorship and how we are helping to build new connections through snow sports.
As an official sponsor of Snow Sports Canada, Mackenzie Investments empowers athletes to achieve their dreams.
[ MUSIC PLAYING ]
Freestyle
Snowboard
Biathlon
Nordic combined
Ski jumping
Cross country
Alpine
#WeOwnSnow
Georgia Simmerling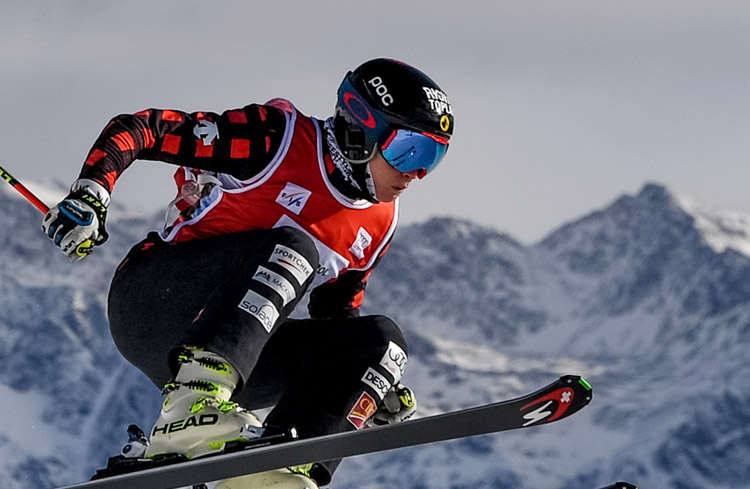 Mackenzie Investments is delighted to support Georgia Simmerling as she competes in the 2018 World Cup season in Ski Cross. Georgia is a three-time Olympian and the only Canadian to compete in three different sports at the Games.
Georgia was a successful Alpine skier before switching to the Canadian National Ski Cross Team in 2010. An injury cut her 2014 -15 ski season short so she focused on cycling. Georgia helped the Canadian Track Cycling Team win a bronze medal in the team pursuit event at the 2016 Summer Olympic Games.
Georgia's resilience and motivation are an inspiration to all Canadians. As an official sponsor, Mackenzie Investments wishes Georgia Simmerling good luck in 2017-18!
Manny Osborne-Paradis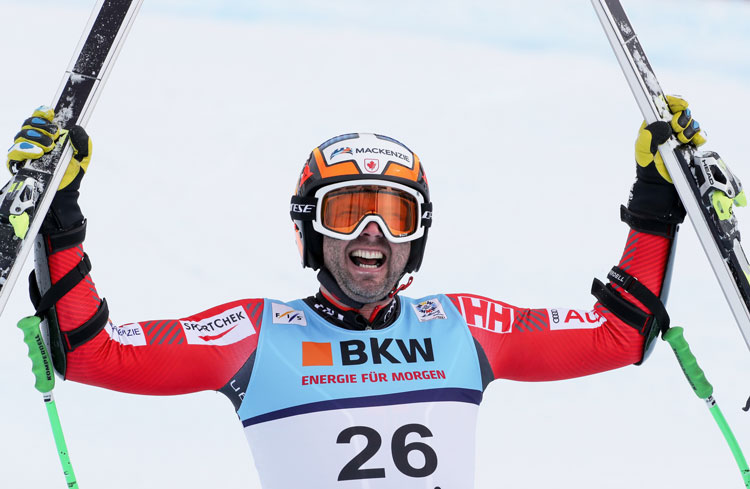 Mackenzie is also extremely excited to support three-time Olympic downhill racer and World Cup champion Manny Osborne-Paradis. The B.C. native builds on an already incredible season as he comes in 3rd at the 2017 Alpine World Championships in St. Moritz, Switzerland. He is also a strong supporter of young athletes, providing bursaries and hosting annual ski camps through his Mike and Manny Foundation.
Latest results
Podium finish! Manny wins bronze medal in super-G at 2017 Alpine World Championships in Switzerland
World Cups
Highlights from the 2017 Ski Cross World Cup finals at Blue Mountain in Collingwood, Ontario.
[ MUSIC PLAYING ]
Ski Cross World Cup Finals March 3-5, 2017
Mackenzie Investments is a proud supporter when the world's best snow sports athletes gather at the Men's World Cup Downhill, the World Cup of Freestyle Moguls and the Ski Cross World Cup. Cheer on the great talents as they cross the finish line.
Canadian Grassroots
Mackenzie Investments aims to create excitement and raise awareness of snow sports in Canada. See our latest adventures.
[ MUSIC PLAYING ]
Each weekend during the winter, the Mackenzie Investments Snow Sports team sets out on a journey to create excitement and build awareness of Snow Sports in Ontario.
Thousands of marshmallows, endless selfies…with one goal in mind…instilling confidence in our youth as they reach for the podium.
20,000+ Interactions
15,000+ Giveaways
2,000+ Racers
Mackenzie Investments is proud to give young athletes the tools to pursue their dreams. Through our sponsorship of Snow Sports Canada, athletes receive access to elite coaches, high calibre training facilities, excellent equipment and innovative technology.
Mackenzie Investments is also a proud partner of Alpine Ontario and Snowboard Ontario, providing funding to support development programs for athletes from grassroots to elite levels, training for coaches, equipment and events throughout the province.
Thanks to Our Partners
A Cut Above
Mackenzie Investments is proud to play a part in propelling Canadian golfers to the lead of the pack through our sponsorship of the PGA Tour Canada. In addition, Mackenzie continues to build lasting relationships within communities across the country.
Mackenzie Tour – PGA TOUR Canada
Canada has a long-standing history of being a destination for young, aspiring golfers to realize their dreams. Mackenzie Investments is honoured to contribute to the growth of the sport and its positive impact in our communities as the sponsor of the Mackenzie Tour-PGA TOUR Canada.
Watch this video to learn more about the Mackenzie Tour.
JEFF MONDAY, PRESIDENT, MACKENZIE TOUR-PGA TOUR CANADA: The PGA Tour has a rich history in Canada.
We've been privileged to see some of the best golfers in the world hone their craft on Canadian soil.
We've shared their struggles, celebrated their victories and admired the positive impact they have had in the communities in which we play.
The Mackenzie Tour is proud to be a part of the journey for so many young golfers and we look forward to helping many more along their road to greatness.
Empowering Communities
The Mackenzie Investments-PGA Tour Canada partnership supports Canadian communities through various charitable efforts. Together, we raised more than $1 million in 2016, which was an 86% year-over-year increase in charitable donations that pushed the total to more than $2 million since 2013.
Mackenzie Open
New for 2017, The PGA TOUR Canada announced that the Mackenzie Investments Open, an official 72-hole event, will take place at Les Quatres Domaines Golf Club as part of a multi-year agreement. The 2017 event will run July 17-23, following which the top three players on the Order of Merit will earn exemptions into the RBC Canadian Open on the PGA TOUR.
Schedule
Follow the 2017 Mackenzie Tour – PGA TOUR Canada
| Tournament | Venue | Location | Date |
| --- | --- | --- | --- |
| Freedom 55 Financial Open | Point Grey G&CC | Vancouver, BC | May 29 – Jun 4 |
| Bayview Place DC Payments Open presented by Times Colonist | Uplands GC | Victoria, BC | Jun 5 – 11 |
| GolfBC Championship | Gallagher's Canyon G&CC | Kelowna, BC | Jun 12 – 18 |
| Players Cup | Pine Ridge | Winnipeg, MB | Jul 3 – 9 |
| Staal Foundation Open presented by Tbaytel | Whitewater GC | Thunder Bay, ON | Jul 10 – 16 |
| Mackenzie Investments Open | Les Quatres Domaines GC | Montreal, QC | Jul 17 – 23 |
| Syncrude Oil Country Championship presented by AECON | Windermere G&CC | Edmonton, AB | Jul 31 – Aug 6 |
| ATB Financial Classic | Country Hills G&CC | Calgary, AB | Aug 7 – 13 |
| National Capital Open To support our troops | Hylands GC | Ottawa, ON | Aug 14 – 20 |
| Cape Breton Open | Bell Bay GC | Baddeck, NS | Aug 28 – Sep 3 |
| Ontario Championship hosted by National Pines Golf Club | National Pines Golf Club | Barrie, ON | Sep 4 – 10 |
| Freedom 55 Financial Championship | Highland CC | London, ON | Sep 11 – 17 |
---
Official "Mackenzie Tour – PGA Tour Canada" CONTEST Rules and Regulations