Internship Programs
At Mackenzie Investments, you can build your career with confidence. With a supportive and inclusive culture, we provide internship opportunities that offer students hands on experience and exposure to leadership. We encourage an innovative environment and look for students that are curious and driven in the task assigned.
Internship Opportunities are available to students across the organization. We have positions available for the winter, summer and fall terms with openings fluctuating based on business needs and workflow. Registered student in University or College programs returning to school after the work term are welcome to apply.    
Recruitment Periods are as follows:
Winter Term (January – April) – roles are posted in the September recruitment cycle.
Summer Term (May – August) – roles are posting during the September and January recruitment cycles.
Fall Term (September – December) – roles are posted during the April recruitment cycle.
Please search career openings to complete your application. A cover letter, resume and unofficial transcript are required to apply.
Investment Management
The Investment Management department is continually seeking interns throughout the year to join their team of award-winning portfolio managers. If you have a passion for Investment Management and looking to learn more in the area of quantitative investments, we encourage you to apply.    
We look for students with backgrounds in:
Finance
Economics
Computer Programming/Engineering
Mathematics
The following programs are also targeted:
Master's of Mathematical Finance
Master's of Quantitative Finance
Master's of Financial Economics
Undergraduate programs in Mathematics, Finance, Economics and Computer Science, primarily partnering with University of Waterloo and University of Toronto.
The co-op program in Investment Management allows students to gain practical insight into major asset classes, including stocks, bonds, currencies and commodities, and the macroeconomic links betweenthese assets. Responsibilities of the students would include conducting research, building and enhancing decision-making tools, and back-testing investment strategies.
Distribution (Sales)
The Distribution team is a dynamic group led by industry experts that supports the growth and development of interns.
Interns will be given the exposure to learn more about the products and services available to retail investors within one of Canada's leading wealth management firms. Working alongside the team, interns will work with Canada's network of financial planners and investment advisors to build their business.
Intern positions are available for the winter, summer and fall term across our various office locations, Toronto, Montreal, Calgary and Vancouver. Positions are available in the following areas of the Distribution team: Tax & Estate Planning, Inside Sales, Planning and Sales Effectiveness and Sales Experience and Analytics.
Students will have the following responsibilities with each team:
Tax & Estate Planning
Research, analyze and prepare reports and present findings to senior management
Create and edit presentations and proposals as required
Assist with completing comprehensive Tax & Estate Planning reports (probate calculations, tax liability calculations and insurance needs calculations)
Respond to general inquiries through the Tax & Estate Planning Inbox
The team looks for students with backgrounds in Commerce with a focus on Accounting, Economics or Finance.
Inside Sales
Research, build proposals/reports and present findings to senior management
Review business processes to identify opportunities for improvement
Work closely with the sales team to provide support on fund comparisons, pricing research, performance research, competitive analysis, Salesforce and territory planning
Potential for limited interaction with Advisors
The team looks for students with backgrounds in Commerce with a focus on Finance, Economics, Business Administration or Marketing.
Planning & Sales Effectiveness (Events)
Administrative support for events and conferences (internal corporate events and external client events)
Management of Continuing Education Credits for events as required
Coordination and assistance with conferences as related to registration set-up, tracking participants registration and onsite support as required
Assist in supporting day-to-day events and onsite execution (Q&A sessions, managing traffic, welcoming guests and all other assigned duties)
Support event planners by conducting venue research
The team looks for students with backgrounds in Commerce (with an interest in Events), Marketing and Hospitality & Tourism Management.
Sales Experience & Analytics
Research, analyze, prepare reports and present findings to senior management
Analyze business processes to identify opportunities for improvement
Create and edit presentations and proposals as required
Work with Microsoft Office applications, specifically Excel and analytics/visualization software
Assist with project work dependent on business initiatives
The team looks for backgrounds in Commerce (with a focus on Economics, Finance or Business Administration), Financial Mathematics or Math and Computer Science.
Software Development
The Software Development team at Mackenzie Investments hires interns throughout the year with strong problem-solving skills and a curiosity to learn within an innovative team. Students will gain experience working in agile development practices.
The opportunities provide interns with hands-on experience in the software development industry while encouraging innovative and fresh ideas. Students will learn from experience software developers to work with Java, Python, Angular 2, Salesforce and many other technologies.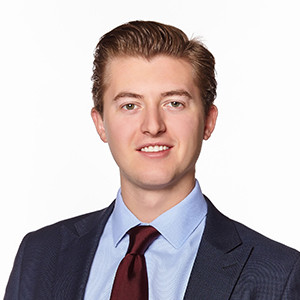 Cole Heideman
Role: District Sales Representative
Department: Distribution
University/Program: Commerce, Queen's University
Mackenzie has an unbelievable corporate culture that I truly believe comes from the top down.
As a summer intern, I had access to many people holding senior leadership positions within the company. Mackenzie operates with a feeling of a flat hierarchy, allowing junior members to not only lean on seniors for support, but also ensures that everyone's' voice is equal and heard.
I found my internship at Mackenzie an invaluable learning experience, as well as a building block for my career. I was able to gain exposure to many different business units within the company through the various projects I worked on.
Through my internship I learned how to work cross-functionally, not only with colleagues in my department, but with people in separate divisions in the company. I was tasked with managing multiple projects with individual timelines, involving many people of various levels throughout the organization.
My advice for future students would be to ensure that you are willing to learn about, and experience, the different sides of this business, as a Co-op/Internship at Mackenzie provides an incredible opportunity to see what truly piques your interest. Do not be afraid to ask.
- Cole Heideman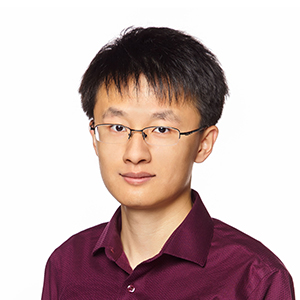 Bowei Yao
Role: Associate Software Developer
Department: Information Services (IS)
University/Program: Seneca College/Computer Programming and Analysis (Co-op)
Mackenzie Investments is open and willing to hear the unique perspective from its students. My time at Mackenzie has been an exciting experience for me as I was able to see the company utilizing state-of-the-art technologies to solve business challenges. I believe the diversity of the staff is a core element of the Mackenzie culture. Mackenzie values and invites many different perspectives in the discussion which leads to the possibly of generating new innovative ideas.
The internship program at Mackenzie is well designed and highly organized in all aspects. The employees are friendly and are eager to offer help whenever I am in need.
Mackenzie Investments is definitely a great place for co-op/internship regardless of your previous experience. My advice for new students would be work hard, grow your connections and make the best out of your time here!
- Bowei Yao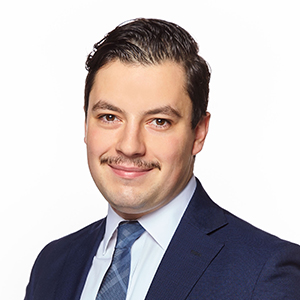 Nicholas Andreoli
Role: Business Operations Analyst
Department: Business Project & Consulting Services
University/Program: University of Guelph – Bachelor of Commerce - Management Economics & Finance
The culture at Mackenzie is extremely distinctive in that each individual is hard working, motivated and enthusiastic. At Mackenzie, our main objective is to put the customer first and that value is shared by every employee I encounter. The collaboration at Mackenzie is what made my time enjoyable as a co-op student; whenever I had questions or concerns everyone was open and willing to help out.
At Mackenzie, the concept of continual education is a driving force to the success of our employees. Mackenzie has enabled me to be forward thinking and by taking advantage of the internal professional development offered I believe I have gained different ways of thinking in order to do what is best for all stakeholders.
I would suggest three pieces of advice for new students: network, study hard and get involved within student-run clubs. All three of these aspects help round out your personal portfolio and will help you get acquainted with conducting yourself in a professional manner while gaining work ethic and business acumen.
- Nicholas Andreoli