New Grad Rotational Program
How to Apply
Students in their final year of study looking for opportunities after graduation are welcome to apply. This is a two year program where participants will complete four six month rotations. Please click on the PDF link above to learn more about the program.
Recruitment for the program takes place in the fall recruitment period (September/October). Please search career openings to complete your application, a cover letter, resume and unofficial transcript are required to apply.
Testimonials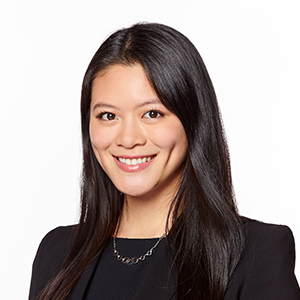 Hayley Chung
New Grad Rotational Program Participant 2016
Current Department: Product
University/Program: Commerce, Queen's University
Mackenzie Investments has an excellent company culture that focuses on collaboration, diversity, and inclusivity. Not only do you feel welcomed immediately by your peers and coworkers, you feel like you have become part of a family. I value the innovative and creative culture that Mackenzie encourages. Mackenzie Investments supports each employee's self-development and hosts numerous workshops, networking and mentorship events to further employee career development.
Mackenzie understands the importance of the perspective that Millennials and Generations Z can bring to the workforce, so the company encourages participants to express their ideas as they solve business challenges and opportunities. The commitment to helping participants explore new opportunities, learn, and make an impactful difference is what makes the New Grad Rotational Program refreshing, unique, and differentiated. I am able to learn something new every day from the different projects that I work on. My time at Mackenzie has also helped me develop into a strategic thinker in which I can learn complex businesses quickly and produce results under pressure.
For students who are interested in the New Grad Rotational Program, innovation, adaptability, customer-focus, and taking the initiative to make a significant impact on the company are welcomed. Mackenzie Investments is continuing to transform itself, and there are unlimited opportunities for students who are genuinely interested in contributing to this highly competitive and dominant player in the financial industry.
- Hayley Chung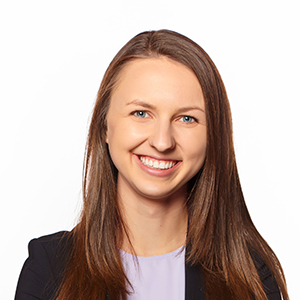 Zoe Best
New Grad Rotational Program Participant 2015
Department: Product
University/Program: Commerce, Queen's University
The New Grad Rotational Program was a great way to meet people from different departments and learn about how the various business functions work together.
Mackenzie has a very collaborative and inclusive culture. It is a fast paced environment that encourages career development. Mackenzie is a great place to begin your career.
My advice for students joining Mackenzie would be to reach out to current/past interns and co-ops to learn about their experience and the wide range of job opportunities that are available here.
- Zoe Best