A Wide Range of Expertise. A world of Opportunity.
At Mackenzie, our team of experienced professionals is dedicated to building a wide range of fixed income solutions that address the needs of today's investors. The Fixed Income Team's philosophy centers around three tenets: "Our active and flexible approach to investing helps us uncover opportunities across fixed income markets and enables us to build portfolios with the risk and return characteristics to deliver on investors' objectives."
– Steve Locke, MBA, CFA
Senior Vice President, Portfolio Manager Head of the Fixed Income Team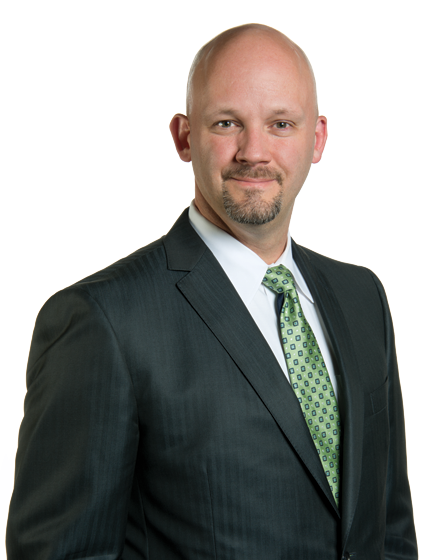 Depth and Breadth of Expertise
Rigorous Research
Mackenzie's Fixed Income team combines macroeconomic, fundamental credit and quantitative research to ensure that the limitations of each type of analysis are balanced by the strengths of the others.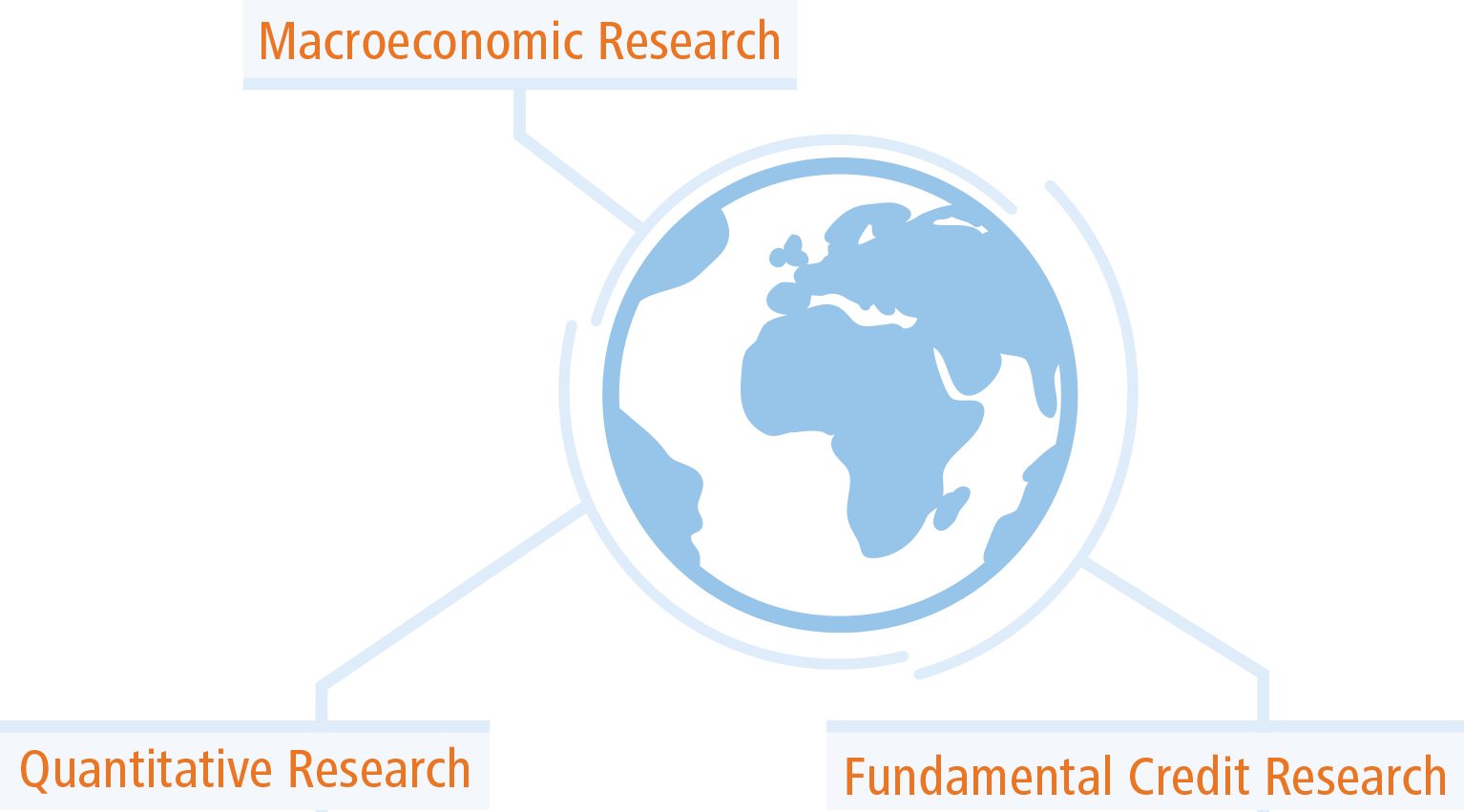 Active Portfolio Management
The portfolio managers have diverse backgrounds and experience across fixed income asset classes and markets, and each specialize in a segment of those markets.
Trading Expertise
Dedicated traders offer continuous input into the investment process and portfolio allocation decisions through market-level analysis of liquidity, flows and technical trends, with the objective of bringing best execution and trading efficiency.

Mackenzie's Fixed Income Strategies
Covering a wide array of mandates
The team offers a wide range of mandates for all your fixed income needs – whether the goal is to preserve capital, reduce overall portfolio volatility or enhance income and total return potential.

Different fixed income assets have different effects on a portfolio. If your objective is: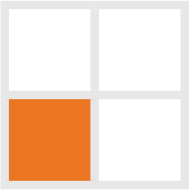 Capital Preservation
Bonds with higher credit quality and lower interest rate sensitivity (duration), such as federal and provincial government bonds, tend to exhibit low volatility and protect capital.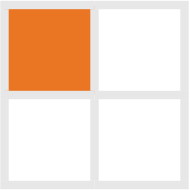 Equity Portfolio Diversification
High credit quality bonds with more interest rate sensitivity (duration), such as government or investment grade bonds, tend to be the least correlated with equities and can provide the greatest portfolio diversification.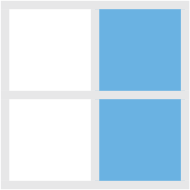 Income
Lower credit quality bonds across the maturity spectrum, such as floating rate loans and high yield bonds, tend to offer additional yield to compensate investors for the higher credit risk, contributing greater income to the portfolio.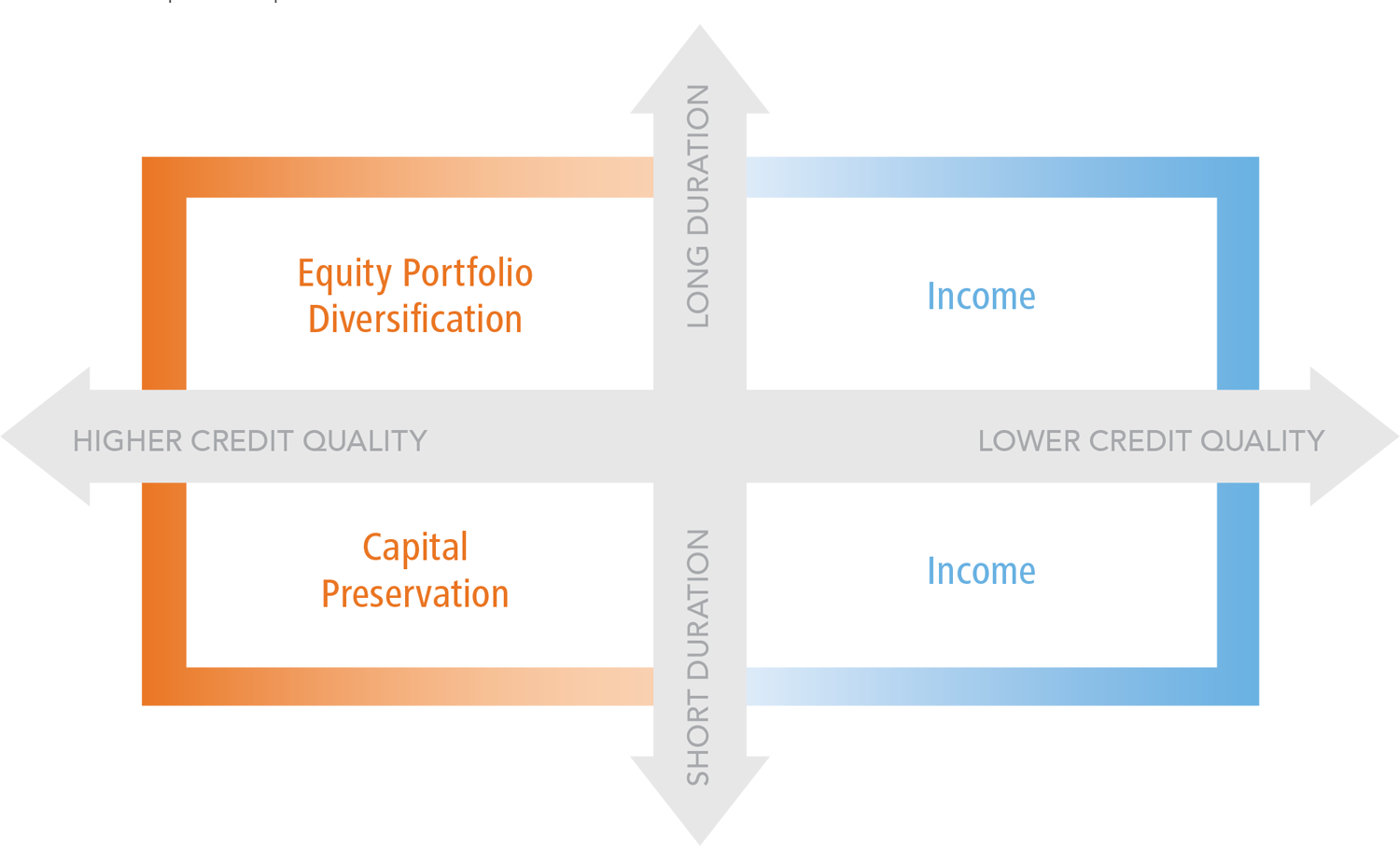 Actively Managed Building Blocks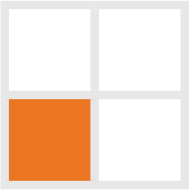 Mackenzie Canadian Money Market Fund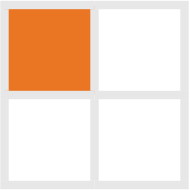 Mackenzie Canadian Bond Fund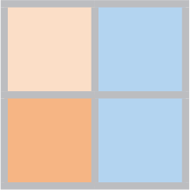 Mackenzie Unconstrained Fixed Income Fund
ETFMUB
Mackenzie USD Ultra Short Duration Income Fund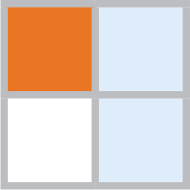 Mackenzie Strategic Bond Fund
ETFMKB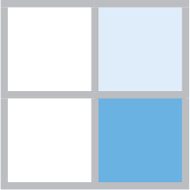 Mackenzie Floating Rate Income Fund
ETFMFT
Mackenzie Investment Grade Floating Rate Fund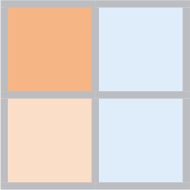 Mackenzie Global Tactical Investment Grade Fund
Mackenzie Global Credit Opportunities Fund
ETFMHYB
Mackenzie Canadian Short Term Income Fund
ETFMCSB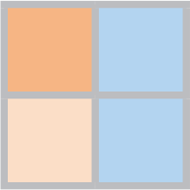 Mackenzie Global Tactical Bond Fund
ETFMGB