Mackenzie Systematic Strategies Team
Disciplined stock analysis across a broad universe. We rank every stock, every day.
Philosophy and process
We believe that despite their best efforts, investors often make mistakes and over or under-react to new information, make decisions based on very little information across short time horizons and allow emotion to dominate investing decisions.
The Mackenzie Systematic Strategies Team takes advantage of these market inefficiencies and investor behavior by applying a rules-based approach to investing. We rank and assess, using fundamental measures such as valuation, balance sheet strength and quality, every company in the mandates universes, every day. We employ leading portfolio construction and risk management techniques to deliver a better investor experience for our clients.
Portfolio Managers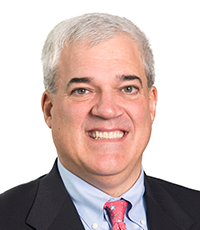 Richard Weed, Senior Vice President, Investment Management, is the Head of the Mackenzie Systematic Strategies Team. Rick's experience in the investment industry started in 1992 and he joined Mackenzie in 2015.
Rick began his career as a consultant at a leading economic advisory firm in Cambridge, MA. He then moved to a multi-national banking and financial services company where he served as a Credit Officer, and a Senior Portfolio Manager before becoming the head of small and midcap growth equities at a major US mutual fund manager. Rick also has experience as a hedge fund manager, and as the head of investments at a leading ETF strategist firm.
Rick has a B.Sc. in Chemical Engineering from Worcester Polytechnic Institute, a M.Sc. in Chemical Engineering from Northeastern University, and an SM (Master's) in Finance, Accounting and Operations from the MIT Sloan School of Management. He is a CFA charter holder.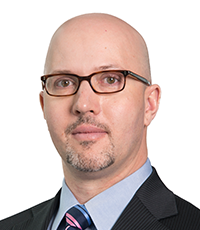 Matthew Cardillo, Vice President, Portfolio Manager, Investment Management is part of the Investment Team at Mackenzie Investments. Matthew manages investment products for the Systematic Strategies team, conducts investment research, and oversees equity risk management.
Matthew joined Mackenzie Investments in 2012. From 2006 to 2012, Matthew was a Senior Portfolio Manager at State Street Global Advisors (SSgA), where he managed 2.5 billion USD in long-only and short-extension (130/30) strategies in the U.S., Canadian, and global markets. In addition to managing institutional client portfolios, Matthew also developed new investment products for SSgA. Prior to SSgA, from 2000 to 2005, Matthew worked as an Associate Economist for the Federal Reserve System of the United States, analyzing issues affecting the U.S. macroeconomy and conducting monetary-policy research.
Matthew holds a M.Sc. in Engineering from Johns Hopkins University, as well as a dual bachelor's, in economics and mathematics, from the University of Colorado at Boulder. He is also a CFA charterholder.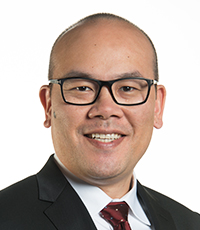 Larry Llaguno, Assistant Vice President, is a Portfolio Manager on the Mackenzie Systematic Strategies Team. Larry manages investment products for the Systematic Strategies team, conducts investment research, and oversees equity risk management.
Larry joined Mackenzie Investments in 2017. From 2011 to 2017, he was an Associate Portfolio Manager/Senior Associate of Global Tactical Asset Allocation team in CPP Investment Board. From 2010 to 2011, Larry was an Investment Analyst in Strategy and Economics in Ontario Teachers' Pension Plan. Prior to that, Larry spent two years as an Associate in the Risk Management Development Program at one of the major Canadian banks.
Larry holds BSc (Hons) in Economic, Mathematics & Computer Science and MSc in Statistics from the University of Toronto; MA in Economics from Dalhousie University; MBA and Graduate Diploma in Financial Engineering from the Schulich School of Business at York University. He is also a CFA and CAIA charterholder.
Insights
Commissions, trailing commissions, management fees and expenses all may be associated with mutual fund investments. Please read the prospectus before investing. Mutual funds are not guaranteed, their values change frequently and past performance may not be repeated.