Philosophy and process
Rockefeller & Co. is a privately-owned investment management firm that began as a family office in 1882 when John D. Rockefeller established it to manage his family's investment needs. In 1979, the family office was incorporated and began providing asset management services to clients. Today, Rockefeller & Co. has approximately $16.2 billion USD in assets under management as of June 30, 2017 and focuses on delivering a wide variety of solutions to retail and institutional clients. Currently based out of New York, Rockefeller & Co. has offices in Boston and Washington, DC.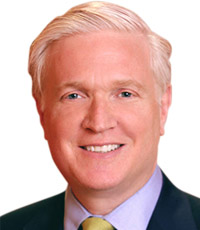 David P. Harris, Chief Investment Officer, Senior Portfolio Manager and Managing Director at Rockefeller & Co., oversees the investment department in New York and has spent over 21 years with the firm. Previously, David was Director of Equity Management, leading the Global Equity Portfolio and Equity Analyst teams. Before joining Rockefeller & Co., David worked for more than three years for Stein Roe & Farnham as a Portfolio Manager.
David received an MBA with Distinction in Finance from Cornell University and a BA in Economics from the University of Michigan. He is a CFA charterholder.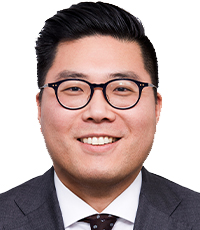 Michael Seo is a Managing Director, Portfolio Manager and Director of Equity Research for global equity portfolios within Rockefeller & Co. He joined Rockefeller in 1999 as a Performance Analyst and subsequently assumed the role of Equity Analyst covering the global industrials sector.
Michael received a BS in Finance and Information Systems from the Stern School of Business at New York University. He is a CFA charterholder.

Commissions, trailing commissions, management fees and expenses all may be associated with mutual fund investments. Please read the prospectus before investing. Mutual funds are not guaranteed, their values change frequently and past performance may not be repeated.
The content of this web page (including facts, views, opinions, recommendations, descriptions of or references to, products or securities) is not to be used or construed as investment advice, as an offer to sell or the solicitation of an offer to buy, or an endorsement, recommendation or sponsorship of any entity or security cited. Although we endeavour to ensure its accuracy and completeness, we assume no responsibility for any reliance upon it.