A (very) low cost way to diversify
All of our Asset Allocation ETFs provide a portfolio worth of assets in a single ETF, with some of the lowest fees you'll find.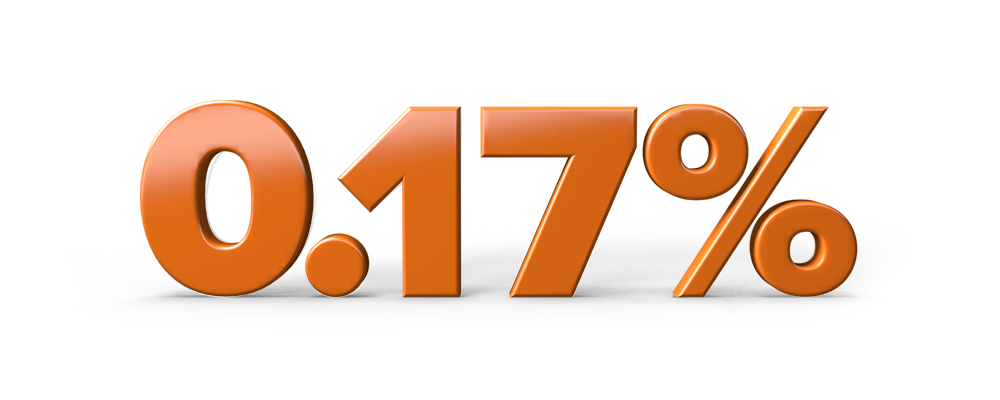 Asset Allocation ETFs

Made for Canadians by Canadians, Mackenzie's all-in-one asset allocation ETFs are designed to address an investor's risk profile, help mitigate the impact of market volatility and deliver an appropriate investment mix. With transparent and liquid exposures, our risk-based asset allocation ETFs are a consistent, low-cost investment solution for increased portfolio diversification with the potential for greater returns.

Commissions, trailing commissions, management fees, brokerage fees and expenses may be associated with investment funds. Please read the prospectus before investing. The indicated rates of return are the historical annual compounded total returns including changes in unit value and reinvestment of all distributions and does not take into account sales, redemption, distribution, or optional charges or income taxes payable by any security holder that would have reduced returns. Investment funds are not guaranteed, their values change frequently and past performance may not be repeated.
Index performance does not include the impact of fees, commissions, and expenses that would be payable by investors in the investment products that seek to track an index.
The rate of return is used only to illustrate the effects of the compound growth rate and is not intended to reflect future values of the investment fund or asset allocation service or returns on investment in the investment fund or from the use of the asset allocation service.
The Mackenzie ETFs are not sponsored, promoted, sold or supported in any other manner by Solactive nor does Solactive offer any express or implicit guarantee or assurance either with regard to the results of using the Indices, trade marks and/or the price of an Index at any time or in any other respect. The Solactive Indices are calculated and published by Solactive. Solactive uses its best efforts to ensure that the Indices are calculated correctly. Irrespective of its obligations towards the Mackenzie ETFs, Solactive has no obligation to point out errors in the Indices to third parties including but not limited to investors and/or financial intermediaries of the Mackenzie ETFs. Neither publication of the Solactive Indices by Solactive nor the licensing of the Indices or related trade mark(s) for the purpose of use in connection with the Mackenzie ETFs constitutes a recommendation by Solactive to invest capital in said Mackenzie ETFs nor does it in any way represent an assurance or opinion of Solactive with regard to any investment in these Mackenzie ETFs.