MPCF
Mackenzie Portfolio Completion ETF
Why invest in this fund?
Improves the risk-adjusted return profile of a traditional balanced portfolio.
"Sophisticated money" invests nearly half of their assets in alternative asset classes.
Provides access to alternative asset classes through a one-ticket solution.
Key Facts
Units Outstanding
Apr 12, 2021
Fund Risk Measures
(3 years) | (Feb 28, 2021)
Annualized Standard Deviation

13.170

Annualized Standard Deviation Benchmark

8.360

Alpha

-9.430

Beta

1.370

R2

0.750

Sharpe Ratio
Management Fee | MER
Mar 31, 2020
60% MSCI World + 40% BofA Merrill Lynch Global Broad Market (Hedged to CAD)
Eligible for Registered Plans
ETF Characteristics
Trailing 12 - Month Yield (Feb 28, 2021)
Distribution Yield (Feb 28, 2021)
Last Paid Distribution (Dec 31, 2020)
Commentary
Resources
Fund Materials
= Login required for access
Regulatory Documents
= Login required for access
Investment Teams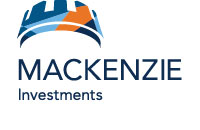 Mackenzie Systematic Strategies Team
The Mackenzie Systematic Strategies Team combines all of Mackenzie's research insights with a rigorous and disciplined portfolio construction process that incorporates robust risk controls.