QUU.U
Mackenzie US Large Cap Equity Index ETF
Why invest in this fund?
Benefits of indexing:
Market capitalization weighed indexing results in lower portfolio turnover and transaction costs versus other forms of indexing
Targeted access to specific market segments
Daily transparency of holdings
Key Facts
Units Outstanding
Feb 3, 2023
Management Fee | MER
Sep 30, 2022
Solactive US Large Cap USD Index
Eligible for Registered Plans
ETF Characteristics
Trailing 12 - Month Yield (Dec 31, 2022)
Distribution Yield (Dec 31, 2022)
Last Paid Distribution (Dec 29, 2022)
Resources
Fund Materials
= Login required for access
Regulatory Documents
= Login required for access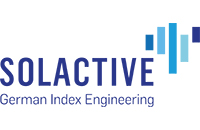 Solactive
Solactive provides tailor-made and broad based indices across all asset classes, which are developed, calculated and distributed worldwide. Based in Frankfurt, Germany, and since its founding in 2007, Solactive has grown to be one of the market leaders in the indexing industry.