A Canadian First: Mackenzie Offers Absolute Return Mutual Fund
The Mackenzie Multi-Strategy Absolute Return Fund is designed to earn a positive total return over a full market cycle, regardless of equity market conditions. That's what we mean by "absolute return". The fund provides exposure to different assets and investment strategies to improve downside protection and smooth out returns.
Strategic diversification that thinks
Adding an absolute return strategy to a traditional balanced portfolio can provide diversification and a smoother investment journey when it is needed most.
Watch to learn about the strategies used to generate returns.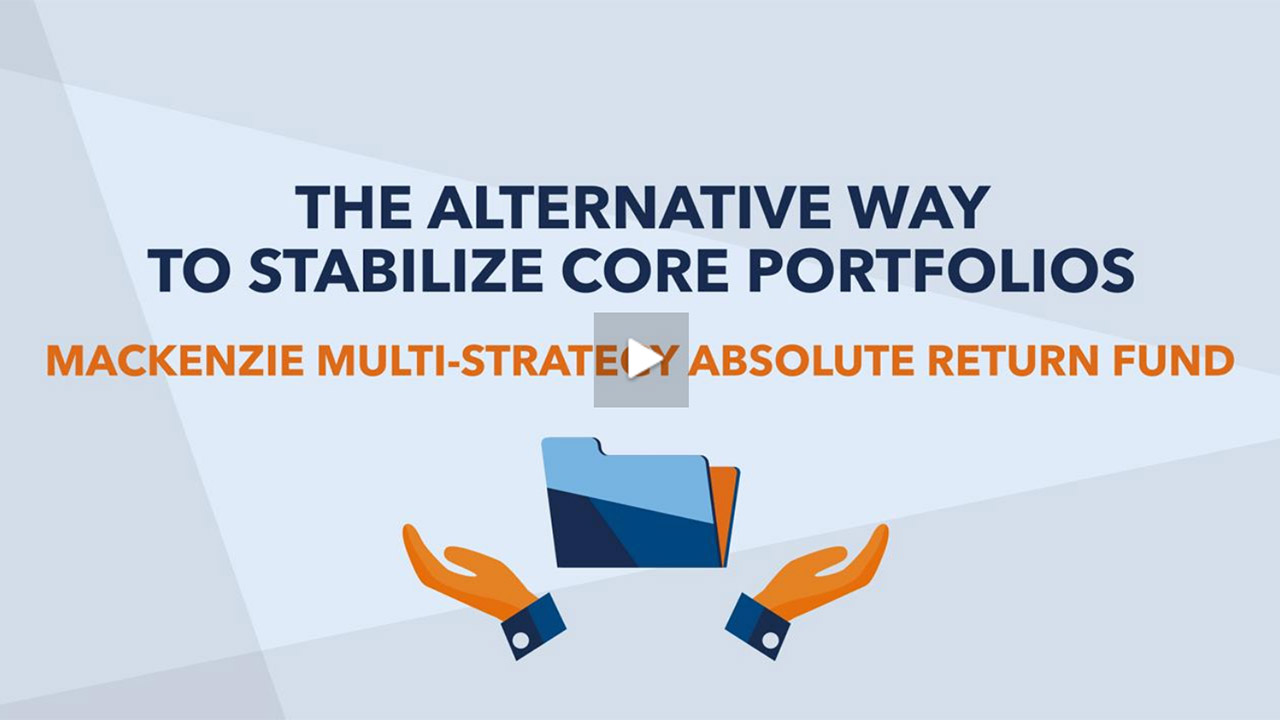 Sophisticated Portfolio Construction and risk management
The Mackenzie Multi-Asset Strategies Team's sophisticated portfolio construction capabilities blend multiple uncorrelated return streams generated by three distinct sets of alternative strategies.