Mackenzie Investments Europe Limited
Regular due diligence, strong attention to detail and a disciplined investment approach.
Philosophy and process
The Mackenzie Europe Team believes success in fundamental investing is achieved by identifying undervalued, under-appreciated companies with high and/or improving returns on invested capital and a sustainable competitive advantage. Our primary skill is in identifying companies that combine credible management, solid business strategy and strong governance.    
Portfolio Managers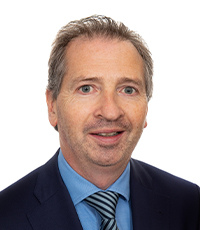 Martin Fahey, Senior Vice President, Investment Management, is the lead Portfolio Manager and Head of the Mackenzie Europe Team.
Martin joined the firm in 1993 as an Investment Analyst with IG Wealth Management and became a Portfolio Manager in 1995. He is well-regarded for his deep and broad ability to analyze both European and international small- and mid-cap companies. Prior to joining the firm, Martin was an analyst at two U.K. firms between 1989 and 1993.
Martin holds Bachelor of Commerce and Master of Business Studies (Honours) degrees from the National University of Ireland at Galway, Ireland. He is also a CFA charterholder.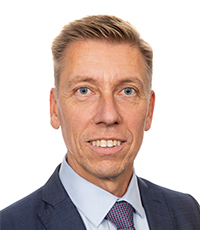 Kalle Huhdanmäki, Vice President, Investment Management, is a Portfolio Manager on the Mackenzie Europe Team for the Mackenzie Global Small-Mid Cap Fund, with focus on European small- and mid-cap equities.
Kalle joined the firm in 2019 as a Portfolio Manager and brings over 20 years of investment experience. Previously he was Portfolio Manager of European small- and mid-cap funds at a Copenhagen-based asset manager from 2012 to 2019. He worked at other European asset manager and equity research firms from 1998 to 2012 in increasingly senior roles, including Portfolio Manager.
Kalle holds a Master of Science degree (Economics) from the University of Copenhagen.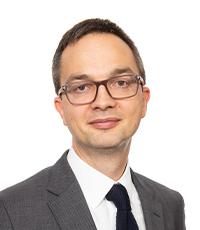 Seamus Kelly, Vice President, Investment Management, is a Portfolio Manager on the Mackenzie Europe Team.
Seamus joined the firm in 2014. He has more than 20 years of investment management experience in global equities, European equities and multi-asset portfolios. Prior to joining Mackenzie, Seamus worked at two other European asset managers from 1998 to 2008 in various investment management roles, including Senior Portfolio Manager.
Seamus has a Bachelor of Business Studies, Economics & Finance degree from the University of Limerick, a Master of Science degree in Investment and Treasury from Dublin City University and a Diploma in Technical Analysis from the U.K. Society of Technical Analysts.
John Mullane is an Assistant Vice President, Portfolio Manager on the Mackenzie Europe Team for the Mackenzie Global Small-Mid Cap Fund.
He joined the firm's Dublin-based office in 2016 as a Senior Investment Analyst for small- and mid-cap European stocks and was promoted to Assistant Vice President, Portfolio Manager in 2021. Before joining Mackenzie, John worked for two Investment Banks in London and Dublin as a small-mid-cap Senior Investment Analyst between 2011-2016.
John has a BA degree (Economics Major) from the University of Limerick, where he was awarded the Presidents Silver Medal Award on graduation. He is a Fellow of the Institute of Chartered Accountants and Associate of the Chartered Institute for Securities & Investments.
Insights
Important Information
Mackenzie Investments Europe Limited is regulated by the Central Bank of Ireland.
Mackenzie Investments Europe Limited provides investments services solely to sophisticated investors who meet the definition of 'PROFESSIONAL CLIENT' within the meaning of Directive 2014/65/EU, and equivalent definitions, where relevant, in other jurisdictions.
Before proceeding further, please read the following information on Mackenzie Investments Europe Limited  
Privacy
We do not collect any personal data about you on this website and will make no attempt to identify individual visitors, or to associate the technical details listed below with any individual.
Technical details in connection with visits to this website are recorded by our parent company, Mackenzie Financial Corporation, for statistical analysis. These technical details include the following items:

•    the general geographic location of the visitor;
•    the top-level domain name used, which may identify the website visitor's Internet Service Provider;
•    clickstream data which shows the traffic of visitors around this web site such as pages accessed;
•    the type of web browser, operating system and device used by the website visitor.

Mackenzie Financial Corporation may use third party providers to collect, compile and analyse such technical information. Neither we nor Mackenzie Financial Corporation disclose such technical information in respect of individual website visitors to any third party, except as described in the Cookies Policy or where we are obliged to disclose such information by legal or regulatory authority.
We have in place a policy in relation to our use of personal data. Please refer to our Privacy Notice.

Regulatory Reports and Disclosures
Warning: Nothing presented on this website constitutes investment advice as it does not take into account the investment objectives, knowledge and experience or financial situation of any person. You should not act on it in any way and are advised to obtain professional advice suitable to your own individual circumstances. The value of your investment may go down as well as up. You may lose some or all of the money you invest. Past performance should not be taken as an indication or guarantee of future performance; neither should simulated performance. The value of securities may be subject to exchange rate fluctuation that may have a positive or adverse effect on the price or income of such securities.