Greenchip Financial Corp.
Philosophy and process
Greenchip Financial is a privately-owned mutual fund management company founded in 2007 on the core thesis that demographic changes, resource scarcity and environmental degradation would create a resource efficiency revolution. Based in Toronto, their mission is to find and capitalize on the investment opportunities in the growing environmental sector. Greenchip currently has over $130 million CAD under management. In addition, it offers fund and investment research exclusively to Canadian high net worth individuals, foundation endowments, and pension funds.
Meet the portfolio managers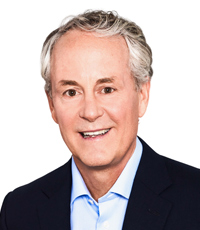 John has been President of Greenchip Financial Corp. since it was founded in 2007. Prior to Greenchip, John led corporate development at one of Canada's largest innovation hubs. He has also held a number of executive positions at Canadian mutual fund companies.
John holds a BA in Political Science from Queen's University. He has completed the Canadian Securities Course (1992), The Partners, Directors and Senior Officers Course (1993), and the Chartered Investment Manager Designation (2012).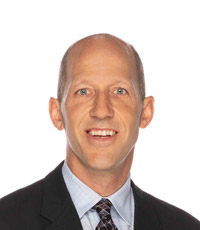 Gregory Payne, PhD, CFA
Vice President of Portfolio Management and Director
Greenchip Financial Corp.
Investment experience since 1999
Greg has more than 18 years of financial industry experience with over a decade focused exclusively on environmental sectors. His experience includes acting as a financial analyst and as a member of the portfolio management team for a large capital management firm where he was involved in the management of over $200 million of retail and institutional client assets.
Greg holds a BSc from the University of Western Ontario. He also holds a Masters and PhD in Economics both from the University of Toronto. He is also a CFA charterholder.
Insights
Creating a more sustainable economy
John A. Cook, Portfolio Manager of the Mackenzie Global Environmental Equity Fund and President and Director Greenchip Financial Corp. discusses the importance of investing in environmental solutions.
Global Energy Transition: An opportunity to invest to drive change
Greenchip Financial founders John Cook and Greg Payne share their investment thesis, sector outlook and investment strategy of the Mackenzie Global Environmental Equity Fund.
Contact us to learn more about Greenchip Financial