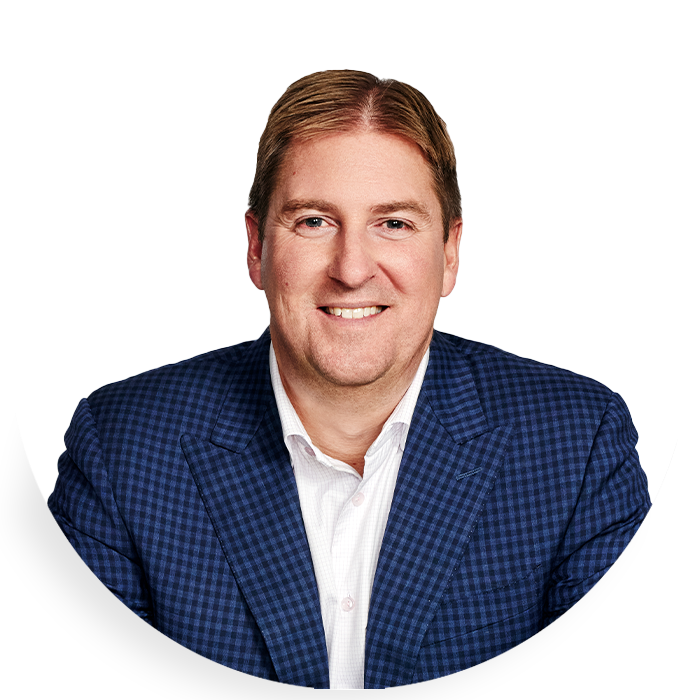 Luke Gould
President and Chief Executive Officer
Luke Gould is President and Chief Executive Officer of Mackenzie Investments.

Luke was previously Executive Vice-President and Chief Financial Officer for IGM Financial Inc., where he was responsible for all finance functions of IGM Financial and its subsidiaries. Among his roles, Luke was responsible for corporate finance, corporate development, investor relations, strategic planning, taxation and financial reporting. Luke also led the firm's enterprise risk management and corporate sustainability programs and functions during this period.
Luke joined the IGM Financial group of companies in 1997 and has held several roles in business and strategic analysis, investor relations and corporate finance prior to being appointed Vice-President and Treasurer of IGM Financial in 2005. Luke was Senior Vice-President and Chief Financial Officer of IG Wealth Management in 2012, and then also Chief Financial Officer of Mackenzie Investments in 2013. He was responsible for all the IGM Financial shared service functions of finance, enterprise risk management and taxation from 2012 to 2018. He has been President and CEO of Mackenzie Investments since July 2022.
Luke is a Director of China Asset Management Co., Ltd. And Northleaf Capital Group, Ltd.
Luke holds a Bachelor of Commerce (Honours) degree from the University of Manitoba and is a CFA charterholder.