Changing markets demand a new level of diversification
When you consider a traditional balanced portfolio, the relative risk exposure isn't as balanced as you may think. In fact, equity risk tends to dominate so much that it makes your balanced portfolio vulnerable to market swings. By allocating to alternative solutions, you can diversify your sources of return and reorient the risk in the portfolio.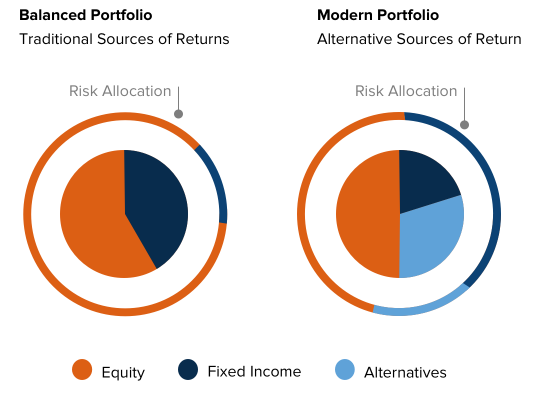 For illustrative purposes only. The above shows a representative 60/40 balanced portfolio and a portfolio with an allocation to alternatives which includes alternative mutual funds and other funds that have exposure to alternative assets. This illustration is not intended to represent a suggested portfolio allocation and the approximated risk allocation is for reference purposes only and does not reflect actual portfolio risk exposure. The above is not representative of any Mackenzie funds.
Key Benefits
Can provide return streams that are different than those from stock and bond markets
Can enhance portfolio diversification for a smoother ride
Easy to add to a portfolio
Daily liquidity with $500 minimum investment
Today's markets require complementary solutions to mitigate volatility and provide streams of return that are less market-dependent. Alternatives offer just that. Mackenzie's alternative investment solutions can be broadly grouped into two main categories - alternative strategies and alternative assets.
Alternative Strategies
Use sophisticated approaches like leverage and short selling to potentially generate excess returns. Our alternative strategy solutions are considered alternative mutual funds or liquid alternatives.*
Alternative Assets
Gain exposure to infrastructure, real estate, commodities, currencies and other non-traditional asset classes that can offer patterns of return that are different than traditional stocks and bonds.
*Alternative mutual fund is a regulatory term for funds that use alternative strategies in a manner not typically permitted for other conventional mutual funds, such as generating leverage through short selling or derivatives.
Which Alternative Solution is right for you?
Mackenzie has created sophisticated portfolios that integrate alternatives to help better diversify core, equity and fixed income investments. Each fund below is uniquely managed by alternative investment experts and gives you easy access to sophisticated portfolio management.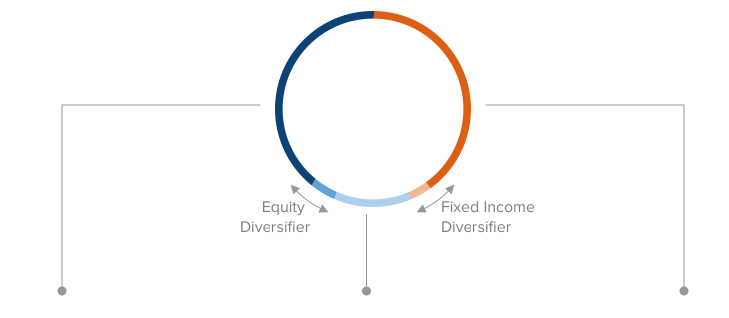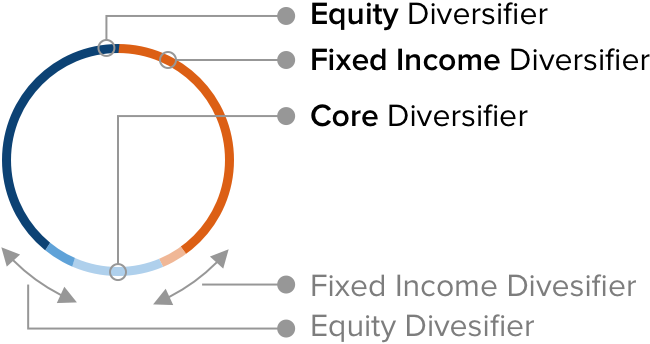 Core Diversifier
Harness global macroeconomic trends to seek strong and diversified returns by taking long and short positions in equity securities, fixed-income securities, commodities and/or currencies.
Mackenzie Multi-Strategy Absolute Return Fund  
A multi-asset fund combines the most popular alternative strategies – credit absolute return, global macro, long/short equity and equity market neutral - in a one-ticket solution.
Fixed Income Diversifier
Mackenzie Credit Absolute Return Fund  
Diversify return drivers and seek positive and consistent returns by applying leverage and taking long and short positions in fixed income securities around the world.
Alternative Assets
Mackenzie also has solutions that provide exposure to alternative asset classes including real estate, infrastructure, currency, commodities and others. Mackenzie's alternative asset solutions do not use alternative strategies.
Find out more about alternatives
If you'd like to learn more about alternatives and the solutions that Mackenzie offers, please refer to the following materials:
Thought Leadership
Additional Resources
Talk to your financial advisor to see if Mackenzie's alternative solutions may be suitable for you
---
Commissions, trailing commissions, management fees and expenses all may be associated with mutual fund investments and the use of an asset allocation service. Please read the prospectus of the mutual funds in which investment may be made under the asset allocation service before investing. Mutual funds are not guaranteed, their values change frequently and past performance may not be repeated.
The content of this page (including facts, views, opinions, recommendations, descriptions of or references to, products or securities) is not to be used or construed as investment advice, as an offer to sell or the solicitation of an offer to buy, or an endorsement, recommendation or sponsorship of any entity or security cited. Although we endeavour to ensure its accuracy and completeness, we assume no responsibility for any reliance upon it.