Grow your wealth with US
innovation
Everything you need to know
Why you need US equities in your portfolio
The US is known to be one of the most innovative countries in the world. By investing in US companies, your portfolio immediately gains exposure to a wider range of some of the biggest and most dynamic, fastest-growing companies in the world.
Mackenzie Investments Podcast Series
Portfolio Managers, Richard Bodzy and Greg McCullough, discuss their thematic approach to investing and how they seek out companies with the ability to sustain above-market growth rates in most macroeconomic environments.
Mackenzie US All Cap Growth Fund
Why invest in this fund?
Seeks to provide long-term capital appreciation by investing primarily in growth stocks domiciled in the US
Access a range of companies at different stages of a company's life cycle from small, mid-sized to mature companies
Aims to capture growth at different stages of a company's life cycle
Formerly known as Mackenzie US Large Cap Growth Fund
Portfolio Managers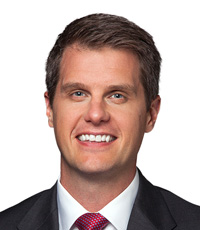 Commentary
Resources
Fund Materials
= Login required for access
Regulatory Documents
= Login required for access