Mackenzie Real Estate Team
Focusing on unique property specific value potential

Exclusive to institutional mandates
Philosophy and process
The Real Estate Team believes that to successfully generate stable and reliable returns in today's commercial real estate market, each member must take full advantage of their knowledge and experience to understand how each property will perform and ensure it is well-positioned within its geographic location. The mandate is actively managed from both a macro economic outlook perspective and an individual property asset perspective. For every property investment we use our market research, conduct a thorough investment analysis and physically inspect each property to ensure its suitability within the portfolio of existing assets. Each property within the fund is continuously monitored and evaluated to ensure that satisfactory investment performance is maintained for the investor.
Graham Zakaluk, Vice President, Portfolio Manager, is Head of the Mackenzie Real Estate Team and is responsible for the overall management and growth of the real estate portfolio.
Graham joined the real estate portfolio management team in 2010. He brings more than a decade of real estate experience to his role, having joined Investors Group in 1999 as a Manager in the Finance department and advancing through successive positions in Finance to Vice President, Corporate Services and Expense Management.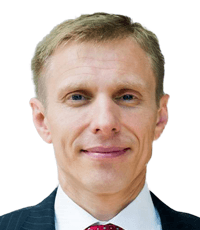 Andrei Novak is Assistant Vice President, Real Estate Asset Manager on the Mackenzie Real Estate Team located in Toronto. He focuses on actively managing real property assets and analyzing investment opportunities Eastern Canada.
Andrei joined the Investors Real Property Fund (IRPF) portfolio management team in 2015. He started his career in the real estate industry in 2002 with a major national development company and gained valuable experience in development, acquisitions and asset management. Immediately prior to his current role, Andrei worked for a prominent Canadian pension fund.
He holds an MBA degree from Murray State University in Kentucky, is a CFA charterholder and a member of Toronto CFA society.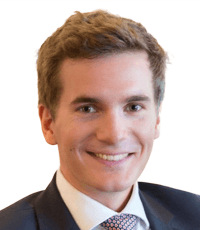 Romain Collet is Director, Real Estate Asset Manager on the Mackenzie Real Estate Team located in Vancouver. He focuses on actively managing real property assets and analyzing investment opportunities in Western Canada.
Romain joined the real estate asset management team in 2018. Before joining the company, Romain spent almost a decade in the commercial real estate industry in both the asset management and mortgage lending fields, first in France, where he was born and raised, and in Vancouver since 2015.
Romain holds a Master's in Civil Engineering from the École Spéciale des Travaux Publics in Paris and an MBA from the Ecole Supérieure de Commerce de Paris, also in Paris, and is completing his CIM® designation.
Commissions, trailing commissions, management fees and expenses all may be associated with mutual fund investments. Please read the prospectus before investing. Mutual funds are not guaranteed, their values change frequently and past performance may not be repeated.
The content of this web page (including facts, views, opinions, recommendations, descriptions of or references to, products or securities) is not to be used or construed as investment advice, as an offer to sell or the solicitation of an offer to buy, or an endorsement, recommendation or sponsorship of any entity or security cited. Although we endeavour to ensure its accuracy and completeness, we assume no responsibility for any reliance upon it.