Mackenzie Greenchip Team
"We believe the great energy transition is an unprecedented opportunity for asset owners"
Philosophy and process
The Mackenzie Greenchip Team believes that as resource and environmental issues become more challenging, prices will be forced to adjust and strong "blue chip" companies operating in the green economy will be in great demand. Having focused exclusively on environmental sectors for over a decade, we have a deep knowledge of these sectors and are confident that through our sustainability thesis, combined with a proven value discipline, we can continue to pursue superior returns for our investors. We apply intensive due diligence and only hold stocks when we see significant discounts to intrinsic value.
Portfolio Managers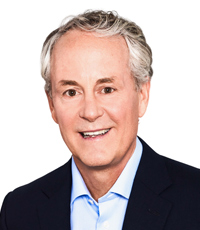 John A. Cook, CIM
Senior Vice President, Portfolio Manager and Investor Engagement, Team Co-Lead
Mackenzie Greenchip Team
John Cook, Senior Vice President, is a Portfolio Manager, responsible for Investor Engagement and Team Co-Lead with the Mackenzie Greenchip Team.
John's career in the investment industry began in 1991. He was President of Greenchip Financial Corp. since it was founded in 2007 and became part of Mackenzie Investments in 2021. Prior to Greenchip, John led corporate development at one of Canada's largest innovation hubs. He has also held a number of executive positions at Canadian mutual fund companies.
John holds a BA from Queen's University and the Chartered Investment Manager (CIM) designation.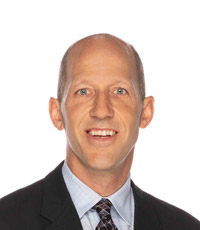 Gregory Payne, Senior Vice-President, Investment management, is a Portfolio Manager and Team Co-Lead with the Mackenzie Greenchip Team.
Greg's career in the investment industry began in 1999 with over a decade focused exclusively on environmental sectors. Prior to joining the Greenchip team, Greg held several roles with increasing responsibilities within the portfolio management team for a large capital management firm with over $200 million of retail and institutional client assets.
Greg holds a BSc from the University of Western Ontario, and both an MA and PhD in Economics from the University of Toronto. He is also a CFA charterholder.
Insights

Commissions, trailing commissions, management fees and expenses all may be associated with mutual fund investments. Please read the prospectus before investing. Mutual funds are not guaranteed, their values change frequently and past performance may not be repeated.
The content of this web page (including facts, views, opinions, recommendations, descriptions of or references to, products or securities) is not to be used or construed as investment advice, as an offer to sell or the solicitation of an offer to buy, or an endorsement, recommendation or sponsorship of any entity or security cited. Although we endeavour to ensure its accuracy and completeness, we assume no responsibility for any reliance upon it.

Morningstar Star Ratings reflect performance of Series F as of October 31, 2021 and are subject to change monthly. The ratings are an objective, quantitative measure of a fund's historical risk-adjusted performance relative to other funds in its category. Only funds with at least a three-year track record are considered. The overall star rating for a fund is a weighted combination calculated from a fund's 3, 5, and 10-year returns, as available, measured against the 91-day treasury bill and peer group returns. A fund can only be rated if there are a sufficient number of funds in its peer group to allow comparison for at least three years. If a fund scores in the top 10% of its fund category, it gets 5 stars; if it falls in the next 22.5%, it receives 4 stars; a place in the middle 35% earns a fund 3 stars; those in the next 22.5% receive 2 stars; and the lowest 10% receive 1 star. For more details on the calculation of Morningstar Star Ratings, see www.morningstar.ca.
Mackenzie Greenchip Global Environmental All Cap Fund F, Global Small/Mid Cap Equity Category: 3 years - 5 stars (256 funds), 5 years - n/a stars (n/a funds), 10 years - n/a stars (n/a funds).