Mackenzie Resource Team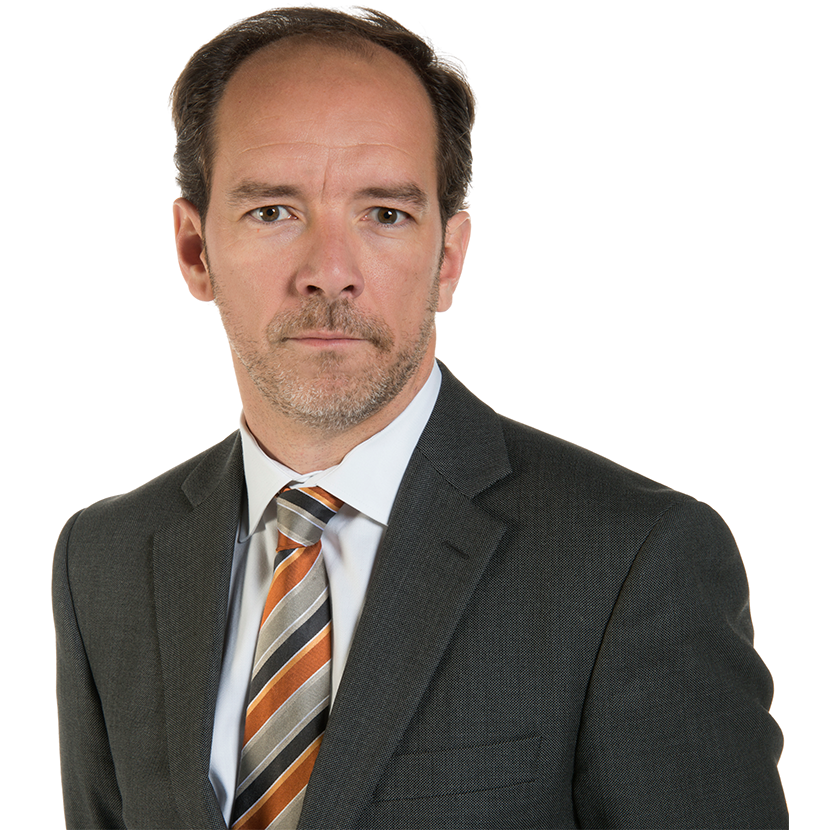 Disciplined investing in resource companies that follow prudent capital allocation.
Philosophy and process
The Mackenzie Resource team aims to provide above-average capital appreciation from equity investments in natural resource companies. We believe that a company's ability to generate Sustainable Free Cash Flow over a full pricing cycle combined with management's acumen in allocating capital wisely are key drivers of long-term value creation within natural resource sectors. We apply a Sustainable Free Cash Flow focused approach to investing with a disciplined quantitative risk management overlay. Our Portfolio Managers bring comprehensive insight from their time in the resource industry, as well as over 15 years in investment management. 
Portfolio Managers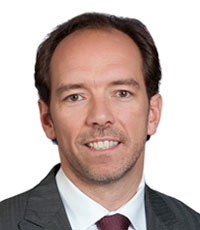 Benoit Gervais, Senior Vice President, Investment Management, is Portfolio Manager and Head of the Mackenzie Resource Team. Benoit has expertise in the diversified resource sector.
Benoit's career in the investment industry began in 2001, when he joined Mackenzie Investments as an Investment Analyst. Prior to joining Mackenzie Investments, Benoit gained valuable experience working for various organizations in the mining sector.
Benoit has a BEng from the École Polytechnique and McGill University, as well as an MSc (Mineral Economics) from the Colorado School of Mines. He is also a CFA charterholder.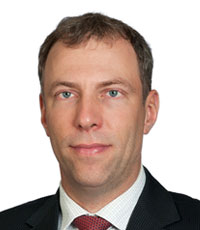 Onno Rutten, Vice President, Investment Management, is a Portfolio Manager on the Mackenzie Resource Team.
Onno's career in the investment industry began in 2003. He joined Mackenzie Investments in 2011. Prior to joining Mackenzie Investments, Onno was a precious and base metals Equity Research Analyst and Executive Director at a large global financial services firm in Toronto. During those years, Onno developed a reputation for his detailed modeling and market judgment in commodities and equities. From 1996 to 2001, he was a Senior Process Engineer in hydrometallurgy and minerals processing for a leading global engineering consulting firm, and designed and audited mines in Africa, Australia and Canada.
Onno holds an MSc (Mining and Petroleum Engineering) from Delft University (the Netherlands), as well as an MBA from INSEAD (France).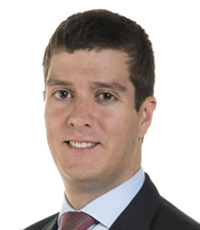 Scott Prieur, Associate Portfolio Manager, is responsible for research and investments in oil, gas and related companies.  
Scott's career in the investment industry began in 2003. He joined Mackenzie in 2013. Prior to joining Mackenzie, Scott worked for wealth management firms in the United States and a global investment bank in Toronto.
Scott holds an Honours Bachelor of Arts in Geological Studies and Economics from Queens University, an MBA from Northwestern University, and is a CFA charterholder.
Awards and rankings

The highest ratings given by the independent investment research firm Morningstar
Insights
Commissions, trailing commissions, management fees and expenses all may be associated with mutual fund investments. Please read the prospectus before investing. The indicated rates of return are the historical annual compounded total returns including changes in unit value and reinvestment of all distributions and do not take into account sales, redemption, distribution or optional charges or income taxes payable by any security holder that would have reduced returns. Mutual funds are not guaranteed, their values change frequently and past performance may not be repeated.
Morningstar Star Ratings reflect performance of Series F units as of September 30, 2020 and are subject to change monthly. The ratings are an objective, quantitative measure of a fund's historical risk-adjusted performance relative to other funds in its category. Only funds with at least a three-year track record are considered. The overall star rating for a fund is a weighted combination calculated from a fund's 3, 5, and 10-year returns, as available, measured against the 91-day Treasury bill and peer group returns. A fund can only be rated if there are a sufficient number of funds in its peer group to allow comparison for at least three years. If a fund scores in the top 10% of its fund category, it gets 5 stars; if it falls in the next 22.5%, it receives 4 stars; a place in the middle 35% earns a fund 3 stars; those in the next 22.5% receive 2 stars; and the lowest 10% receive 1 star. For more details on the calculation of Morningstar Star Ratings, see morningstar.ca.
The CIFSC categories, Star Ratings and number of funds in each category for the standard periods are: Mackenzie Global Resource Class F, Natural Resources Equity Category: 3 years - 3 stars (120 funds), 5 years - 3 stars (88 funds), 10 years - 4 stars (51 funds). Mackenzie Precious Metals Class F, Precious Metals Equity Category: 3 years - 5 stars (47 funds), 5 years - 5 stars (44 funds), 10 years - 5 stars (29 funds).
FundGrade A+® is used with permission from Fundata Canada Inc., all rights reserved. The annual FundGrade A+® Awards are presented by Fundata Canada Inc. to recognize the "best of the best" among Canadian investment funds. The FundGrade A+® calculation is supplemental to the monthly FundGrade ratings and is calculated at the end of each calendar year. The FundGrade rating system evaluates funds based on their risk-adjusted performance, measured by Sharpe Ratio, Sortino Ratio, and Information Ratio. The score for each ratio is calculated individually, covering all time periods from 2 to 10 years. The scores are then weighted equally in calculating a monthly FundGrade. The top 10% of funds earn an A Grade; the next 20% of funds earn a B Grade; the next 40% of funds earn a C Grade; the next 20% of funds receive a D Grade; and the lowest 10% of funds receive an E Grade. To be eligible, a fund must have received a FundGrade rating every month in the previous year. The FundGrade A+® uses a GPA-style calculation, where each monthly FundGrade from "A" to "E" receives a score from 4 to 0, respectively. A fund's average score for the year determines its GPA. Any fund with a GPA of 3.5 or greater is awarded a FundGrade A+® Award. For more information, see www.FundGradeAwards.com. Although Fundata makes every effort to ensure the accuracy and reliability of the data contained herein, the accuracy is not guaranteed by Fundata.
Mackenzie Income Fund Series A was recognized for outstanding fund performance at the 2019 Fundata FundGrade A+ Awards in the Canadian Fixed Income Balanced category out of a total of 355 funds.  Performance for the fund for the period ended December 31, 2019 is as follows: 10.4% (1 year), 4.0% (3 years), 4.0% (5 years), 4.9% (10 years) and 7.9% (since inception- September, 1974).