QCH
Mackenzie China A-Shares CSI 300 Index ETF
Why invest in this fund?
Benefits of indexing:
Low portfolio turnover; lower transaction costs
Targeted access to specific market segments
Transparency
Key Facts
Units Outstanding
Jul 7, 2020
Management Fee | MER
Sep 30, 2019
Eligible for Registered Plans
ETF Characteristics
Trailing 12 - Month Yield (May 31, 2020)
Distribution Yield (May 31, 2020)
Last Paid Distribution (Jan 3, 2020)
Commentary
Resources
Fund Materials
= Login required for access
Regulatory Documents
= Login required for access
Index Provider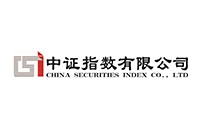 China Securities Index Co., Ltd.
CSI specializes in the creation and management of indices and index-related services. Based in Shanghai, China, CSI is the Index Provider for the CSI 300 Index. CSI is a leading Chinese index provider and is dedicated to serving the capital market and promoting financial innovation.