QCH
Mackenzie China A-Shares CSI 300 Index ETF
Why invest in this fund?
Benefits of indexing:
Low portfolio turnover; lower transaction costs
Targeted access to specific market segments
Transparency
Key Facts
Units Outstanding
Mar 1, 2021
Management Fee | MER
Mar 31, 2020
Eligible for Registered Plans
ETF Characteristics
Trailing 12 - Month Yield (Jan 31, 2021)
Distribution Yield (Jan 31, 2021)
Last Paid Distribution (Dec 31, 2020)
Commentary
Index Provider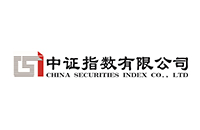 China Securities Index Co., Ltd.
CSI specializes in the creation and management of indices and index-related services. Based in Shanghai, China, CSI is the Index Provider for the CSI 300 Index. CSI is a leading Chinese index provider and is dedicated to serving the capital market and promoting financial innovation.