Invest with Impact
Sustainable, Responsible and Impact Investing (SRI) lets you align your investments with your values.
Mackenzie's SRI approach considers environmental, social and governance (ESG) factors in our investment analysis and decision-making. These factors may include climate change, human rights practices and the diversity of a company's executive leadership.
Our objective is to give investors opportunities to invest with impact. Mackenzie's SRI solutions are designed to generate long-term competitive returns while supporting positive environmental, social and governance changes.
SRI Insights with Meredith Block
Meredith Block, Vice President and Sustainability Analyst, Rockefeller Capital Management, shares her approach to SRI portfolio development, corporate engagement and more.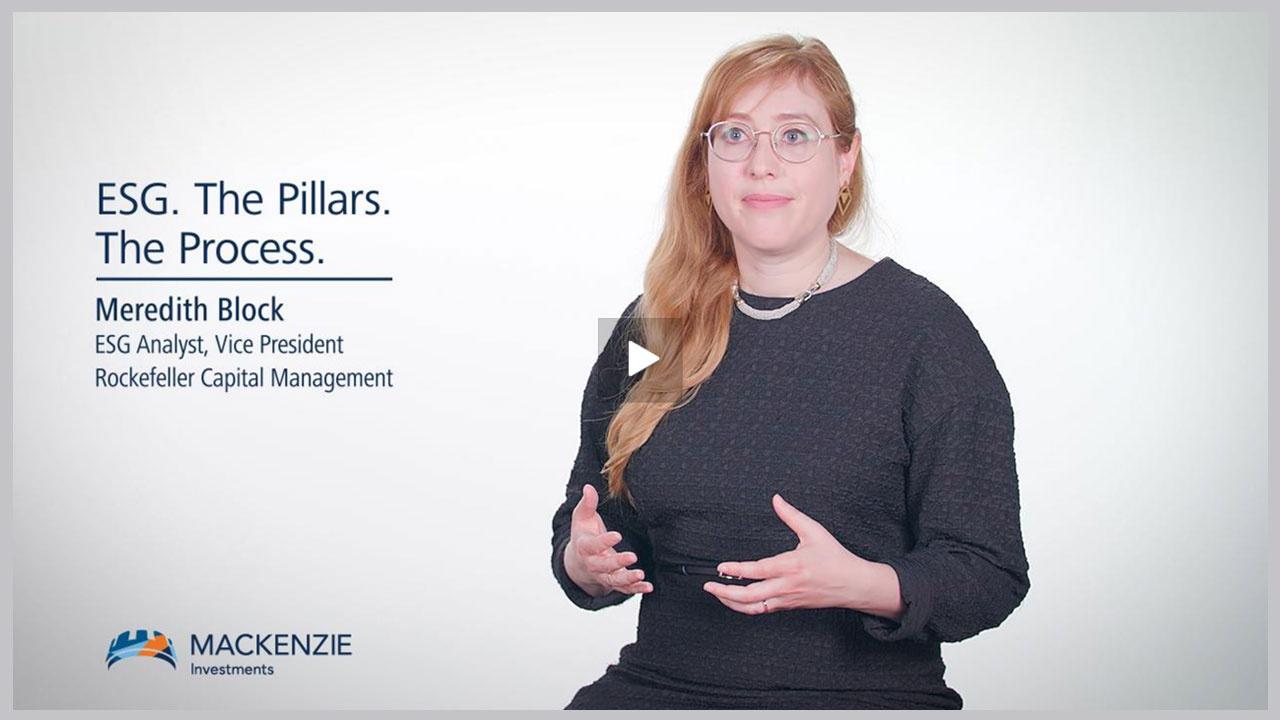 Everything You Need To Know

63% of Canadian investors said socially responsible investments will become more important to their portfolios.*
INSIGHTS FOR A CHANGING WORLD. LEARN MORE.
Mackenzie offers three new SRI solutions for investors
who want to align their investments with their values.
An ETF that invests primarily in companies that promote gender diversity and women's leadership, while focusing on long-term capital growth.
The solutions focuses on providing long-term capital growth while promoting the representation of women in positions of leadership within public companies, including executive management and on boards of directors.
Managed by sub-advisor Pax Ellevate Management LLC.
The Fund integrates ESG factors while trying to generate competitive risk-adjusted returns and supporting societal and environmental change.
Co-managed by the Mackenzie Fixed Income Team and Rockefeller & Company.
Our new solutions are opportunities for sustainable, responsible, and impact investing.