Mackenzie Monthly Income Portfolios
Predictable Income for Retirement
Retirees and older investors face unique challenges. Many retirees struggle to generate sufficient, predictable investment income over a retirement that could last 25 years or more. Given the length of retirement, these retirees could face multiple economic downturns, which could negatively impact their portfolio by triggering sharp drawdowns of their life savings.
Mackenzie Monthly Income Portfolios can help address those challenges and help smooth the way for investors who are looking for less risky income solutions.
4% fixed rate monthly distribution*
Dividends, bond yield + capital gains, return of capital if needed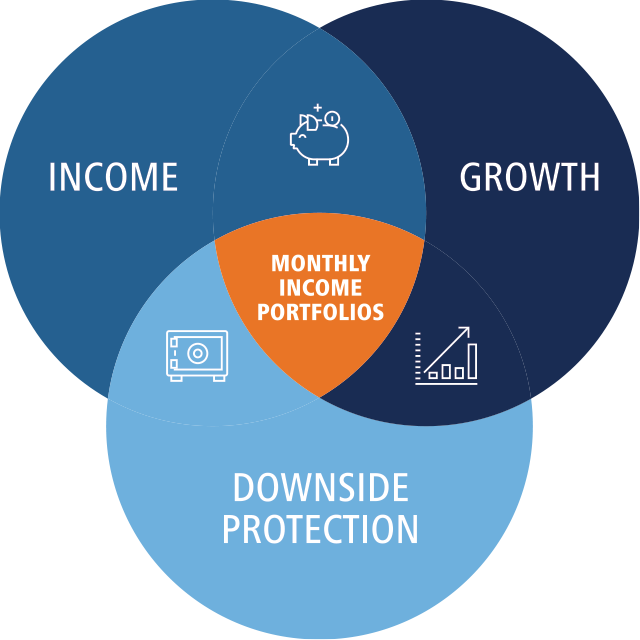 Aims to reduce the risk of severe drawdowns with the use of Options
Diversified, managed exposure to growth assets (equities, high yield bonds and floating rate loans)
Talk to your financial advisor about our Monthly Income Portfolios.